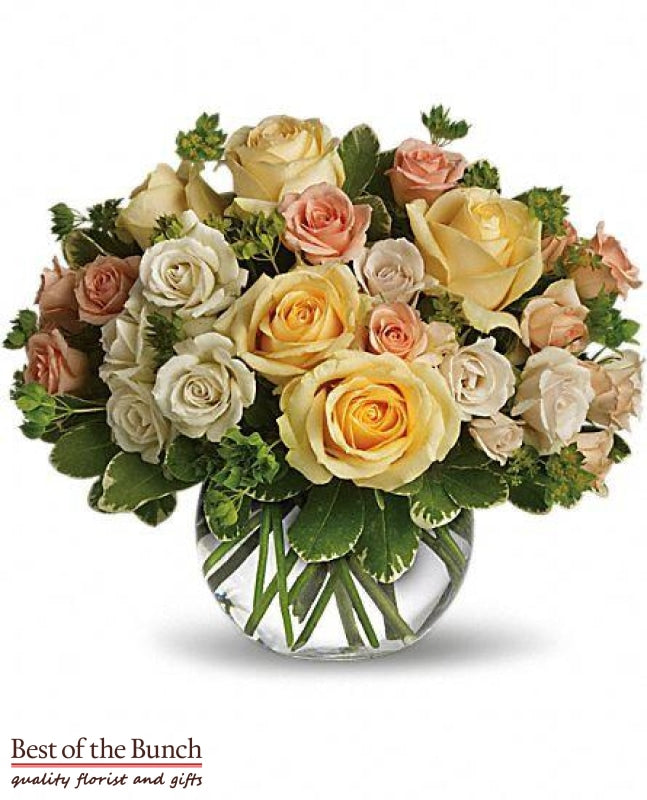 Flower Bouquet This Magic Moment With Vase
---
Send your loved one a magic moment with this gorgeous bouquet of spring roses! This assorted rose arrangement is a wonderful "just because" gift, sure to brighten her day and lift her spirits. 
Your flowers will have same day delivery in Wellington.
All  flowers are sent with a complimentary gift card containing your own personal message and include luxury gift wrap and ribbon from our florist shop. 
---
Share this Product